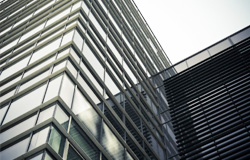 TAC customer could be everybody
Don't think about "IT" only! You have a technical issue? TAC certified consultants and online support are able to handle it. If you find a category for your demands, you will find a solution.
TAC is just a Platform, it offers you direct contact to your business or solution partner. B2B, B2C and C2C, anything is possible.
"Yes", you have to register before you can get in contact with us. "No", registration costs nothing, just your time.
You will find the customer access in the TAC shop for 0,00 €.
The shop will start approximately March 2016
Do you have to register?
Yes, you have to register before you can meet the specialists. That's fair, we want to know with whom we are talking. This is not an Internet forum where you will be cheated by chaots. Man knows and appreciates in the TAC Community.
What I need to provide in order to get an account in the shop?
If the shop is available you will find an article in the category "subscription" called TAC-Customer = 0,00€ EUR. Because it is Zero Euro, the system will not ask you about any payment details. Buying the free Customer subscription you have to enter your e-mail address. The system will check if you already registered. If so, the details will be entered automatically, if not, the system will ask you know some more details regarding your account like e.g. name, last-name etc. Some of the Data is required some is optional. To acknowledge you e-mail the system will send a mail. Your will find a link in there to acknowledge your registration. Now you are logged in and you can go ahead to browse the TAC platform.
 What can I do with the TAC account?
Only after the login you will recognize the full dimension of the TAC-Shop. The Shop is a Multi-Vendor shop system like a Marketplace. All vendors offer their product and solution on here. You can just browse or search directly a theme or solution after your own demand. The shop is not only offering PDF document containing solutions by the Specialists, it offers also lots of technical goodies used or brand new. You can also order technical remote or onsite support.
Once you are registered you have access to a ticket-system. In here you can write your thought and worries directly and for free, chose a useful category for it. TAC specialists are investigating the ticket-system all the time and do have the possibility to take the ticket and answer you directly. If she/he will find a solution for your issue he will keep you informed how to proceed
If a category is not existing matching your demands, just ask to open such category. Quick you will see that worldwide technicians will join the category, and it is just a matter of time to find a solution for you. Maybe it will take a little bit more time till you will get an successful answer, but don't worry, time is a valuable thing and specialists are interested to help you and get paid for it.
The Forum and the Community offers you the possibility to get in contact with specialists and get familiar with the environment. You can join in discussions or open one yourself. Don't be afraid if you see foreign languages. But don't worry, there will be enough specialists offering you a solutions in a language you will understand
What topics are covered?
Most ones are IT requests. This topic is also one of the most complicated, the most confused and incomprehensible one. Sometimes you have to be a technician to read and understand manuals and instructions just when you try to use a telephone or your typewriter program on your PC.
Basically there is no common documentation standard the manufacturer will follow. TAC is expecting easy but precise instructions and explanations with logical maps and drawings. Doesn't matter if it's a topic in the area of IT, WiFi, networking, radio / radio, TV, video, film, photography, camera, car mechanics electronics, and much more. Easy to understand directly from specialists, no contracts, compared small amounts with what it could cost..
Summary:
Purchase (free) an access for the system

utilize the Community (looks like a bit like Facebook) or Forum to meet the specialists and understand the environment

In multi-vendor shop (such as Marketplace) search for solutions or browse only for interesting things.

Functions like e-Bay or Amazon

Before one does not get further, submit a ticket and the answer will not be long in coming.